Sponsors
Title Sponsor

San Francisco Chronicle, the largest newspaper in Northern California, was founded in 1865 by Charles and Michael de Young and has been awarded six Pulitzer Prizes for journalistic excellence. Subscribe here.
Presenting Sponsor
AutoTrader.com, launched in 1998 and headquartered in Atlanta, Ga., is the Internet's leading auto classifieds marketplace and consumer information website. AutoTrader.com aggregates in a single location millions of new, used and certified pre-owned vehicles listed for sale from thousands of auto dealers and private sellers. The site attracts more than 15 million unique monthly visitors — in-market car buyers who are searching inventory, looking for specials and ready to buy. Through innovative merchandising products such as multiple photos and comprehensive search functionality, AutoTrader.com unites buyer and seller online – dramatically improving the way people research, locate and advertise vehicles. AutoTrader.com is a majority-owned subsidiary of Cox Enterprises. The venture capital firm Kleiner Perkins Caufield & Byers is also an investor. For more information, please visit www.autotrader.com.
AutoTrader.com also operates AutoTraderClassics.com, an on-line community for classic car buyers, sellers and enthusiasts, and AutoTrader Latino, a site serving Hispanic-American car buyers and sellers. For information on these sites, please visit www.autotraderclassics.com and www.autotraderlatino.com.
Official Sponsors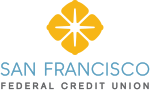 San Francisco Federal Credit Union – Corporate Description
Whether you're looking to purchase a new auto or reduce your monthly payment on your existing loan from another lender, we can help. San Francisco Federal Credit Union offers members easy financing, low rates and flexible terms for both new- and used-auto loans. We can also help you refinance your current loan to lower your monthly payment, interest rate or both. You'll save money with a San Francisco Federal Credit Union auto loan.
Whatever set of wheels you have in mind, we make it easy to buy. Take advantage of our simple preapproval process and other money saving features, such as financing up to 100%, rate discounts for automatic payments and fuel-efficient cars, plus much more. To learn more, visit our Vehicle Loans hub at SanFranciscoFCU.com.
San Francisco Federal Credit Union has been serving San Francisco since 1954 and currently serves more than 31,000 members. Today, anyone who lives, works, worships or attends school in San Francisco and San Mateo Counties may apply for membership. San Francisco FCU is federally insured by the National Credit Union Administration and is an Equal Housing Lender.