Academy of Art University Classic Cars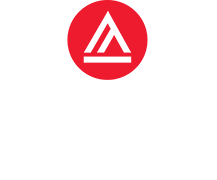 Academy of Art University is the largest accredited private art and design university in the nation. Founded in 1929, the school offers accredited AA, BA, BFA, B.Arch*, MA, MFA, and M.Arch degree programs in 26 areas of study, as well as continuing art education, pre-college art experience programs, and teacher grants. Classes are available in Acting, Advertising, Animation & Visual Effects, Architecture, Art Education, Art History, Art Teaching Credential, Fashion, Fashion Journalism, Fashion Styling, Fine Art, Game Design, Graphic Design, Illustration, Industrial Design (Transportation & Product Design), Interior Architecture & Design, Jewelry & Metal Arts, Landscape Architecture, Motion Pictures & Television, Multimedia Communications, Music Production & Sound Design for Visual Media, Photography, Studio Production for Advertising & Design, Visual Development, Web Design & New Media, and Writing for Film, Television & Digital Media. Students can also enroll in flexible online degree programs in most areas of study.
Academy of Art University is an accredited member of WASC, NASAD, CIDA (BFA-IAD, MFA-IAD), NAAB (B.Arch*, M.Arch) and CTC (California Teacher Credential).
For more information, visit www.academyart.edu or call 800.544.2787 (U.S. only) or 415.274.2200.
*B.Arch is currently in candidacy status.
Academy of Art University museum-quality cars expected to be displayed include:
1927 Packard 8 343 Convertible Sedan
1929 Packard 8 640 Convertible Coupe
1930 Duesenberg Convertible Sedan
1930 Packard 8 Derham Convertible Coupe
1931 Packard 8 Waterhouse Victoria
1932 Packard 8 Coupe
1933 Packard 12 Dietrich Coupe
1933 Packard 12 Dietrich Sport Phaeton
1934 Packard S-8 Victoria Convertible
1934 Packard 12 Dual Windshield Phaeton
1934 Packard 12 LeBaron Sport Phaeton
1934 Packard 12 Coupe Roadster
1936 Packard S-8 Sport Phaeton
1937 Bugatti;1939 Packard Darrin Convertible
1937 Lagonda Sport Tourer
1938 Talbot-Lago T120 Roadster
1939 Packard 12 Brunn Touring Cabriolet Sedan
1940 Packard 160 Convertible Sedan
1941 Packard 180 Lebaron Sport Brogham
1950 Jaguar XK 120
1953 Allard JX2
1953 Packard Caribbean
1955 MG TF & trailer
1959 Cadillac Elvis
1960 Jaguar XK 150
1961 Daimler SP250
1964 Jaguar E-Type
1965 Aston-Martin DB-5
1965 Ferrari 275 GTB
1966 Porsche 911
1986 Ferrari Testarossa
Official Sponsors
Take BART
to the
Auto Show!